Telcowatch Report Q4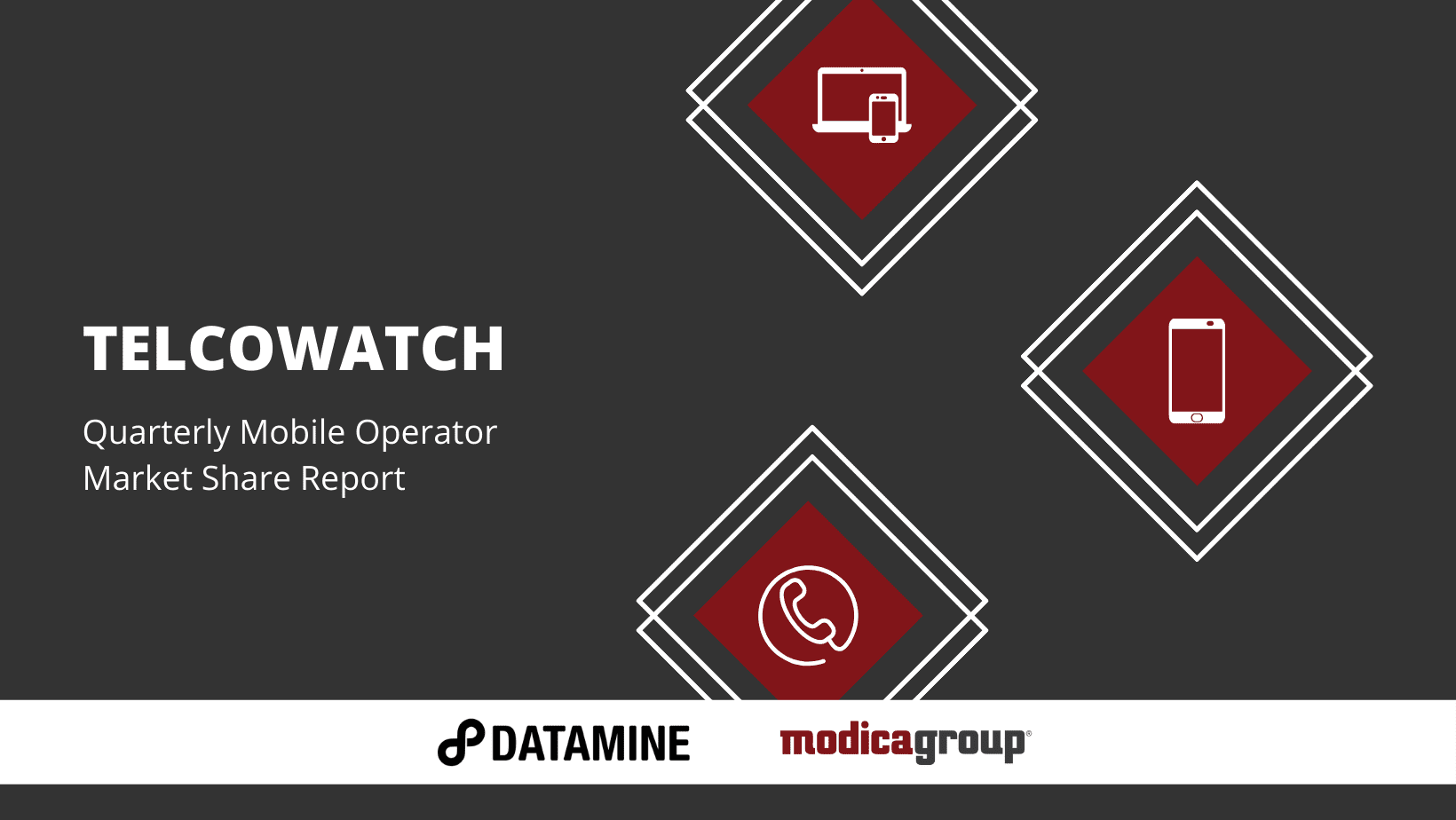 Telcowatch is the quarterly market share report for New Zealand's major mobile phone carriers. This report presents key metrics and insights for Q4 2021 a three month period ending 31 December 2021.
Modica Group and Datamine have worked together for a number of years analysing changes in NZ Mobile Operator market share via Modica's OMNI Insights platform. This provides an unbiased, empirical view of New Zealand's telco market share. Because the messages sent to a unique device through Modica's platform must go through that device's mobile carrier, Datamine is able to split the anonymised data accordingly, providing a reliable indication of each Telco's share of the 2.9 million personal devices Modica sends communications to.
This quarter has seen some interesting moves with some big winners and losers so click here and subscribe to view the full report.
‍
Talk to an expert