The evolution of a master programmer
Some people are lucky to find their calling early in life. For Modica's Head of Software, Carwyn Moore, that lightning bolt struck him at the age of just seven years.
Carwyn hails from Hawera, a small town in the dairy region of New Zealand's Taranaki. More famous for cows than computers, the Sega SC-3000 his father brought home, back in 1983, must have been the sharpest tech outside of the nearby Fonterra plant. "I was mesmerised by this computer immediately and soon after started teaching myself to code", Carwyn recalls. "I taught myself programming throughout my secondary school, always searching for any books or magazines that offered new tricks or ideas". In his final year of school, Carwyn was awarded the Information Technology Prize. Any other career wasn't even a consideration.
With little opportunity in Hawera, Carwyn moved to Wellington and started studying Software Engineering at the Central Institute of Technology. He began his career on the Help Desk at a fledgling local ISP. It was here that he met two men who would be central to his future - Mark 'Spoon' Wakefield and Mark 'Goldie' Goldfinch. Becoming Team Leader of the Help Desk gave him more time to code and a role change to full-time developer meant he had found his perfect function. Just as seven years in another developer role, in the Government sector, started to feel too comfortable, Carwyn received a message from his old mate Spoon with a job opportunity at what was then a small, but fast-growing Modica. He recalls an interview with co-founder and CEO Stuart Wilson, "Stu and I went for a beer and a chat, and I realised almost immediately how passionate he was (and still is) about the power of technology to transform and connect".
‍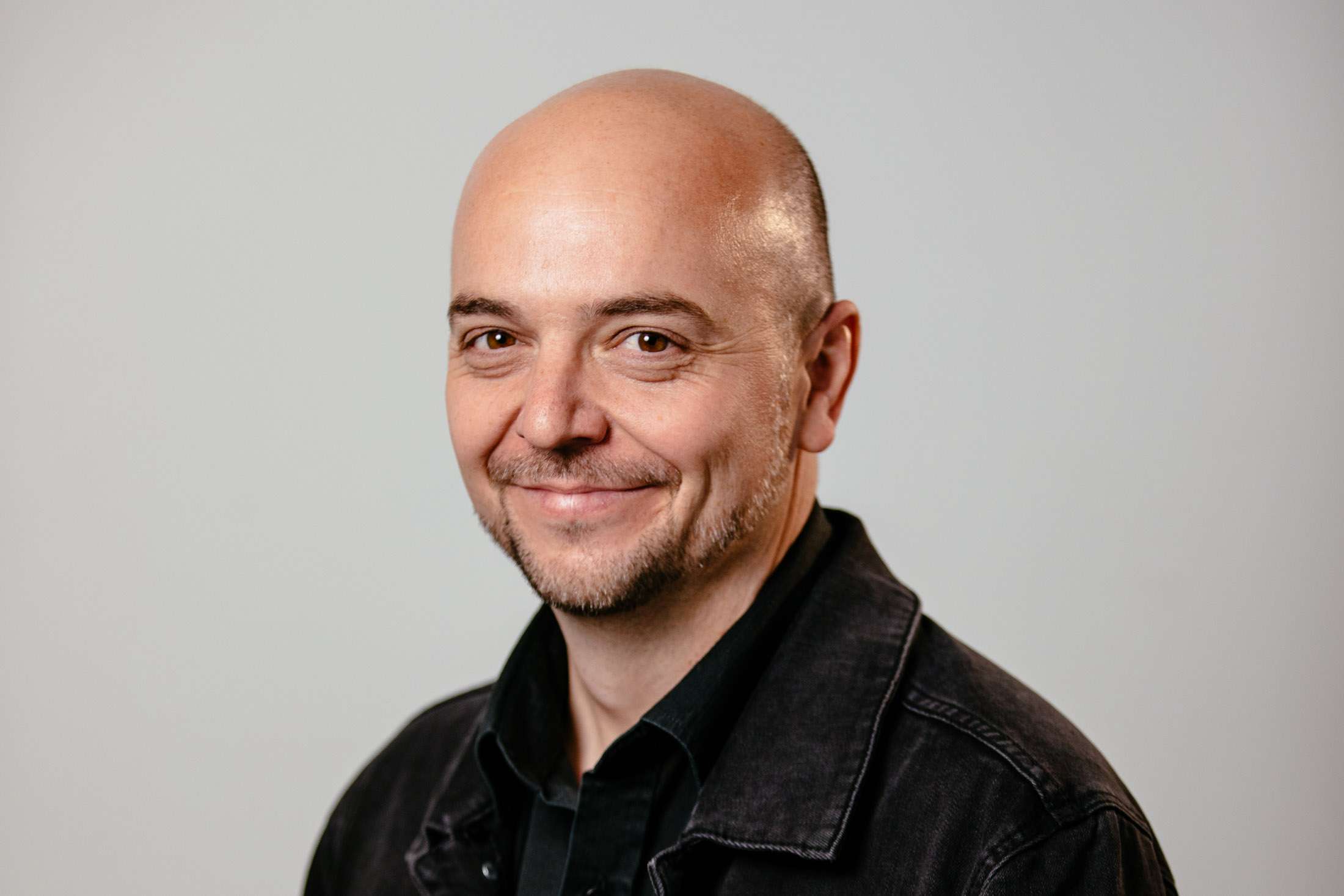 Ten years later, Carwyn is Head of Software, Goldie is Head of Engineering and Spoon is a senior Software Reliability Engineer. That small, but growing Modica now operates globally, services some of the largest brands and has an international team that exceeds 100.
So what prompted a change from star developer to Head of Software?
"Back in 2018, our then COO (and co-founder) Simon Stokes asked me to do a presentation on Scaling Software, at our annual conference. The prospect of standing in front of 50 people was absolutely terrifying. I knew I was a good, experienced programmer, but I was more comfortable with my head down, focussed on a screen. Preparing the presentation forced me to take a strategic view. Presenting to my colleagues was frightening and my knees didn't stop shaking, but the feedback was positive and stepping out of my comfort zone felt like a big achievement. I no longer code, and spend most of my time in meetings, but sharing my experience and working on bigger projects is very rewarding. I subscribe to what our CTO Bruno Lago likes to say, 'It's like going from having two hands to having 20 hands'. You really can achieve more. I learn more about leading and managing every day. We work with smart, passionate people on finding creative solutions. It's a challenge, but one I enjoy. "
‍
Talk to an expert