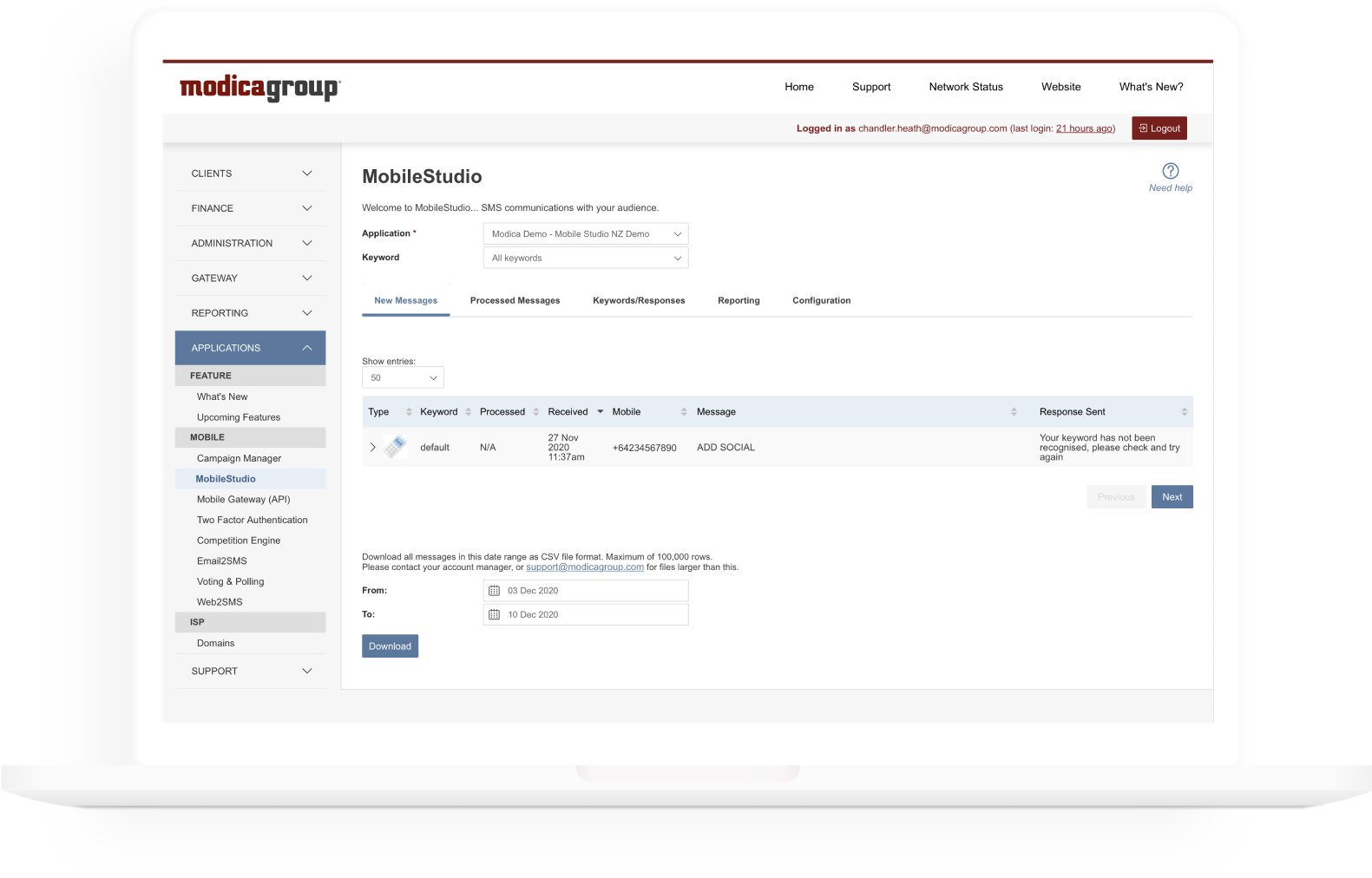 Modica's Platform Solutions
We won't bounce you off to a contact centre. Our team is available 24/7 to support you. We have the resource to make you a mobile guru and ensure your service is a success.
2FA
A one time PIN that is generated and sent to the user's mobile phone via SMS.
Mobile Studio
Shortcode messaging so that customers can request information from your business.
Email to SMS
Initiate your text messaging by emailing and we do the rest, sending the response via email or text.
Web to SMS
Easily upload your audience data from any web browser and send messages to individuals or small groups.
"Modica as
a supplier have been fantastic
to work with, highly responsive and committed to their delivery."