Our Developer and Service Reliability Engineer (SRE) teams recently came together for the annual Modica HackDay.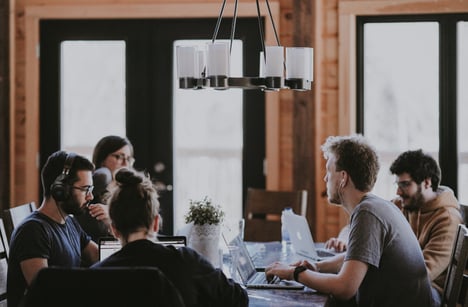 The concept of a HackDay embodies a culture of innovation - which is an integral part of life here at Modica. It's an opportunity for our software teams to explore new and creative ideas, step outside their comfort zone and collaborate with their peers, within a theme independent of the work we are powering through in the product backlog.
This year our theme was Kafka. This is a new technology we recently adopted to help power our growth. We used Hackday as a chance for our teams to further explore opportunities with the event-streaming tech while also providing space to become more familiar with it.
This is a new and complex piece of tech but the wonderful team at Confluent Cloud prepared us well with tailored workshops and learning resources, as well as support on the day.
HackDay was a fantastic opportunity for our teams from both New Zealand and Australia to touch base together in our Wellington office, make new connections and produce innovative results.
We couldn't be prouder of the effort everyone put in and so delighted to have had the opportunity to connect and explore these ideas together.