Applications
Send SMS messages your way
The Modica intelligent messaging platform enables you to send mission critical SMS messages in the way that suits your business processes and audiences. Learn about our powerful messaging applications below.
Reliable, quick and easy to use broadcast solution to communicate with large groups.
Campaign Manager is a powerful push SMS mobile marketing tool that allows you to manage communications with your clients and staff, whether they are local or global.The easy to use interface allows you to setup campaigns in a few clicks allowing you to concentrate on your campaign, and not the technology behind it.
User-friendly messaging tool that allows you to send and receive messages, store contacts and create templates.
Web to SMS enables you send SMS messages to groups and individuals from your web browser. This is a cost effective method of keeping in touch with your customers.
Send and receive SMS messages from your application with no additional software to install or manage.

Email to SMS allows you to send SMS messages to mobile phones from your standard email software. When your customer replies via SMS on their phone, it arrives back in your email box just like a new email would.
Two-Factor Authentication
Real-time, session-based additional authentication factor for web, IT or mobile applications by providing a one-time pin number.
Securing transactions via SMS represents the most ubiquitous and cost effective solution to increase security and reduce fraud.
Engage with your customers or audience using Mobile Studio to manage your customer experience through a built-in moderation console.
Uses include; advertising a keyword for consumers, requesting information, receiving an automatic text response, allowing audiences to actively take part in events and see their messages on a big screen.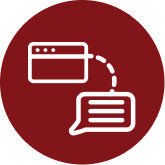 Rich Media Messaging (RMM)
Rich Media Messaging (RMM) is a messaging service that adds an enhanced experience compared to SMS communication by offering rich media content through personalised mobile journeys.
By adjusting the types of messages, companies from retail, marketing, financial services, utilities, travel and logistics can increase click-through, improve customer engagement and increase operational efficiency.
Modica SMS solutions
All-in-one platform
Use a single, unified platform to send all your business communications. Our web-based dashboard gives you real-time visibility of all of your messages.

Contact us today
API documentation
For developers, by developers
Our APIs are designed with developers in mind. With a choice of languages, it's that much easier to integrate.


The reporting dashboard allow users to view status reports (DLR), opt-outs and usage.

Read our API Documentation.
Security
We pride ourselves on reliable technology
With 99.9% uptime and over fifteen years' experience in the financial, healthcare and Government sectors, you can trust us to send your messages securely and on time.

Learn more about Security.
Expert support & advice
We won't bounce you off to an anonymous contact centre. Our team will support you through all stages of your messaging service lifecycle.
We're serious about support and proactively communicate any issues that may impact your service. Our support team are available 24/7 and can provide custom service reports on request; you can even schedule the reports to be delivered to your inbox as you need them.
With a wealth of resources on all aspects of messaging, from API documentation to FAQs and International Fact Sheets, we have the resources to make you a mobile guru and ensure your service is a success.
Global messaging can be a regulatory minefield. Our in house team will work closely with you to assist with queries around industry guidelines and government regulations.
Make use of our test environment to ensure all is in order before migrating to a live production environment. Our Technical and Service teams are available to support you throughout the migration and launch process.