Web2SMS enables you to send to, and receive messages from, individuals and groups from our web-based platform. With our improved user experience you'll enjoy it even more.
The new Web2SMS Conversational Inbox makes it easier to see and respond to messages in an appealing conversational format. Users of Apple devices, Slack or Facebook will be familiar with seeing messages in this sequential, bubble style.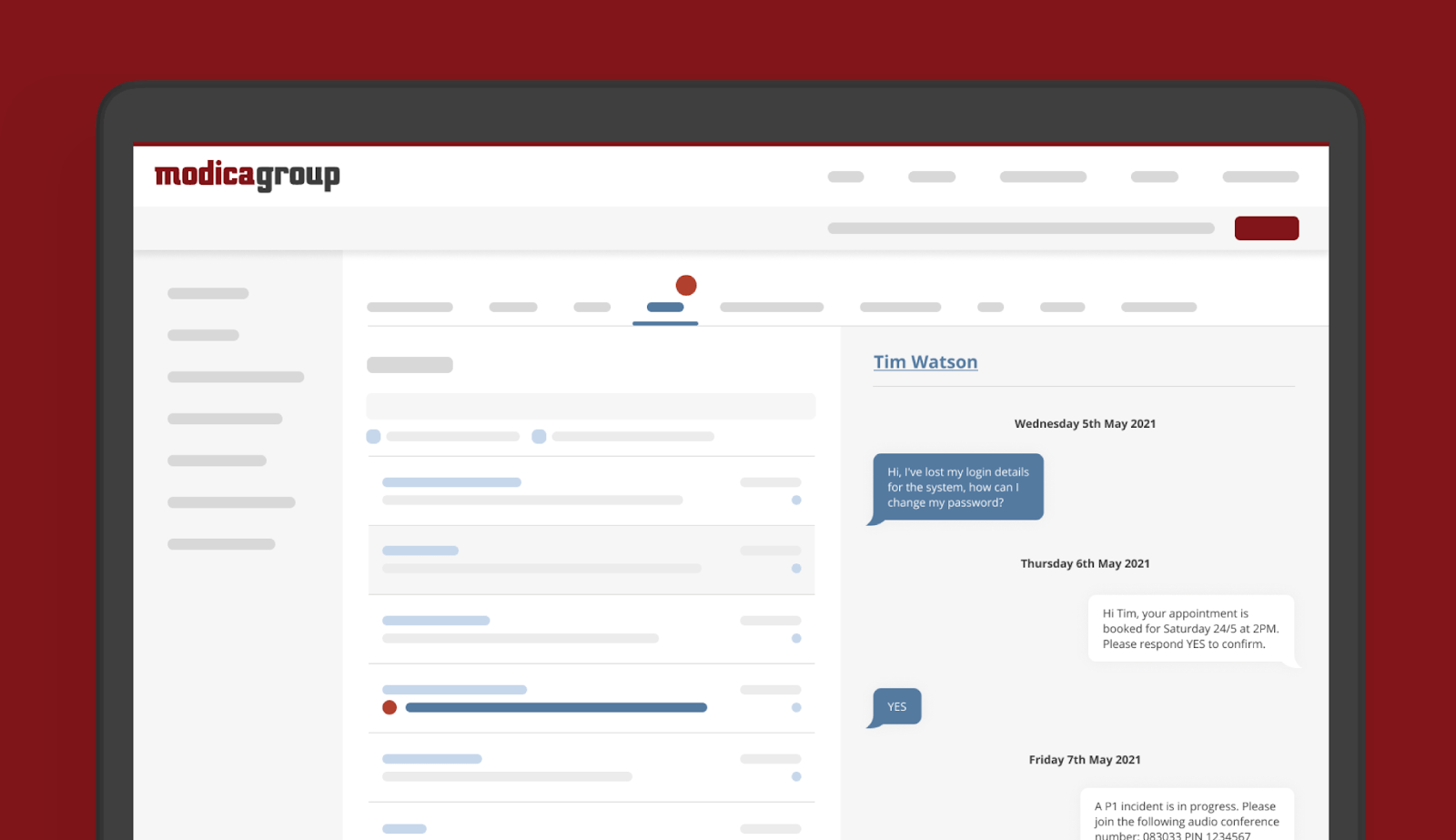 You asked & we listened
In late 2020 we engaged with a large group of key decision makers and end-user customers to research your views on our designs and features. This new Inbox is one of the many outcomes of this process.
What's changed?
Message layout is the most noticeable improvement in the new Inbox. Instead of displaying all messages chronologically in a table, messages are now grouped into conversation threads based on the recipient. The thread list is sorted chronologically based on the conversation's most recent message.
Unread messages
A notification badge appears on the Inbox tab with the count of unread replies across all conversations.
‍

Search & filter
We've expanded the search bar capabilities and conversations can now be filtered.

Welcome
The first (or next) time you login to Web2SMS, you'll see a Welcome pop up that provides an overview of the new improvements, and prompts you to provide feedback.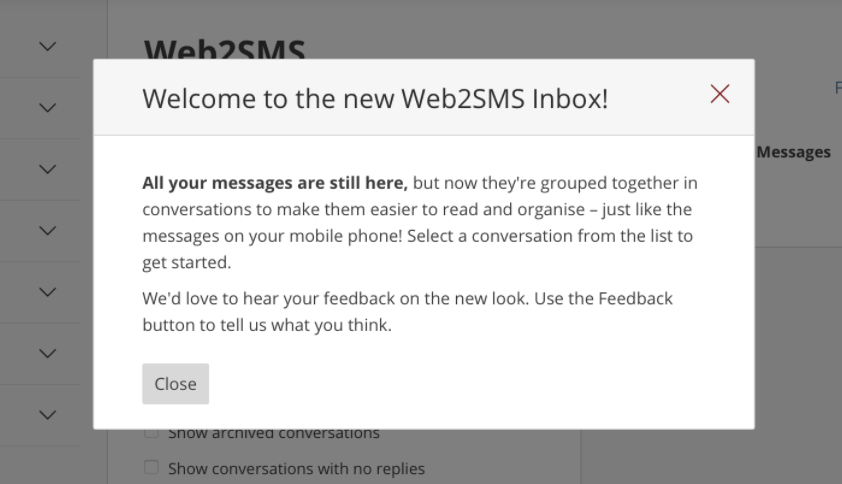 There's also improvements to loading, archiving, and mobile responsiveness - but we don't want to spoil all the surprises.
Providing elegant solutions is why we're a leading global intelligent messaging company.
If you already use Web2SMS, you'll love the enhancements. If you've never used it - reach out to our team for a demo or trial.
Talk to an expert