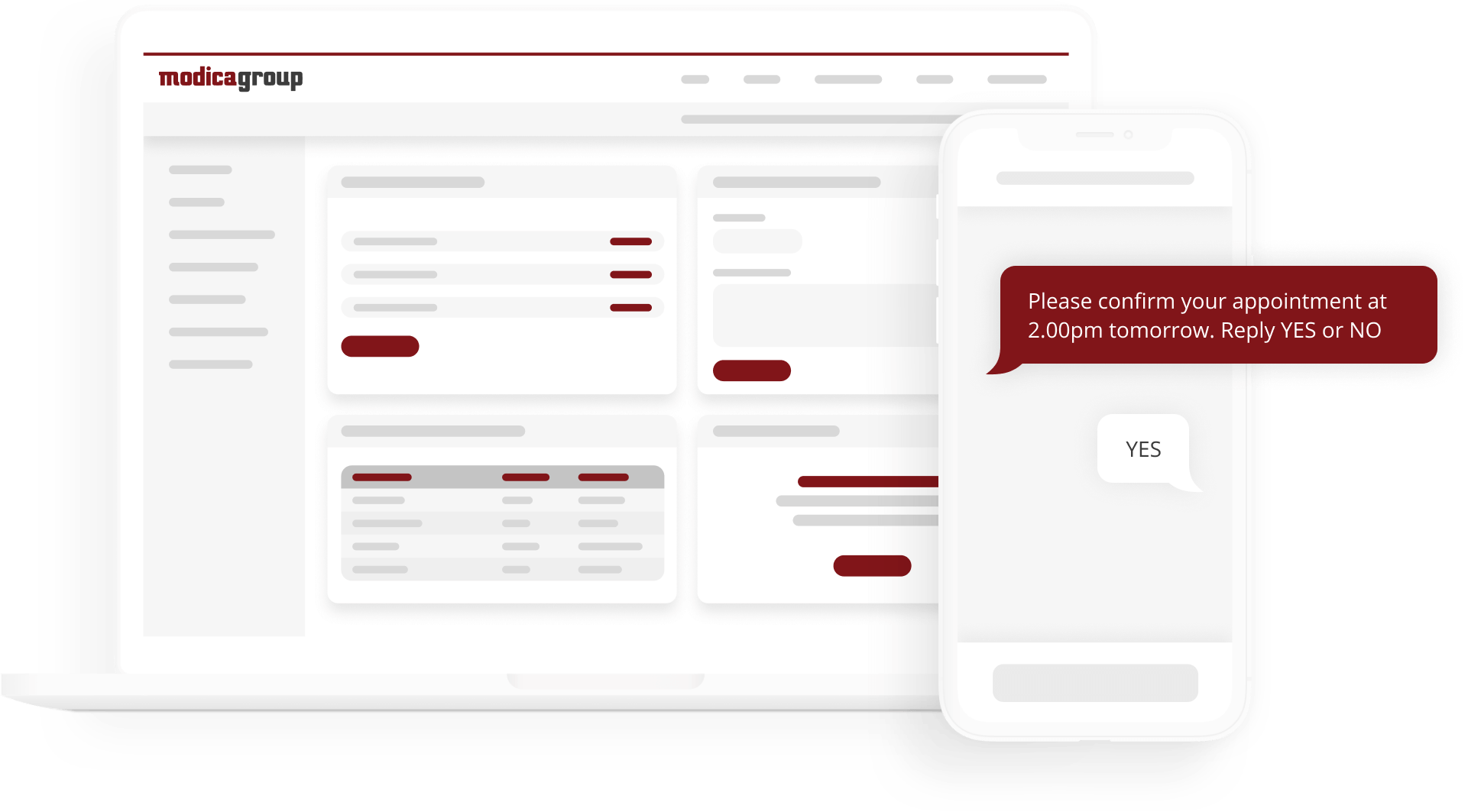 SMS For Financial Services
At Modica Group, we have helped some of New Zealand's largest financial institutions to increase their security through the use of SMS. This has helped them reduce fraud, hacking and data loss. 2 Factor Authentication (2FA) delivers expiring pin codes to authenticate users and protect current and future financial transactions.
By integrating our SMS solutions into their financial services, these companies have reduced inactivity from users. Through scheduled reminders for payments to alerts about claims, their users are able to stay engaged with their financial services.
With a 98% open rate, SMS is one of the best ways to ensure effective communication and increase customer satisfaction. Our platform, which can facilitate scheduled messaging, allows financial services companies to increase work efficiency by freeing up unnecessary admin time and keeps profit margins high due to increased customer engagement.
SMS uses in Financial Services:
Payment reminders
Transaction notifications
2FA for security
Claim updates
Customer surveys
Maintenance announcements
Alerts for suspicious activity
Account status updates
A powerful messaging platform for financial providers
With the increasing demand for security, many financial institutions have turned to SMS for transaction confirmations and two-factor authentication. The platform offers real-time volume and content reporting with a full audit of any transactions through the platform. We ensure your messages are delivered securely and on-time.
VIEW PRODUCTS ➝
"The Modica platform gives us greater visibility of our messaging with real time analytics and reporting. This, along with the team's proactive and responsive communication, makes Modica a superior choice of partner."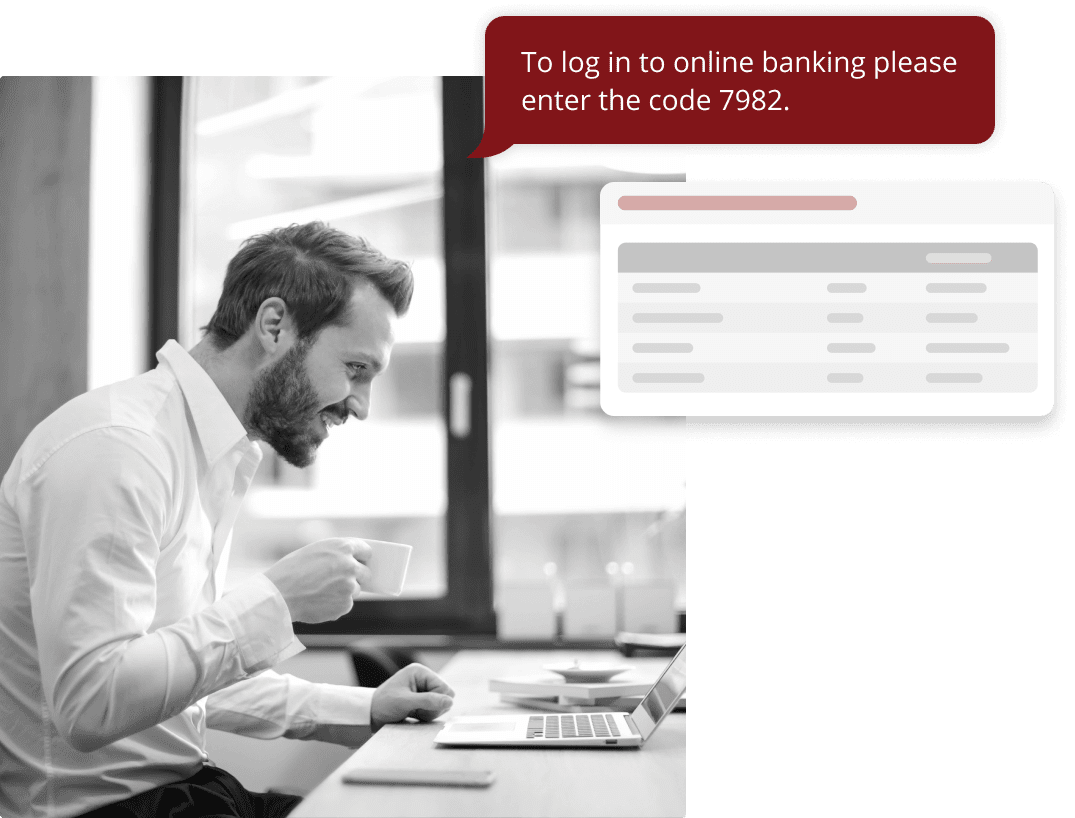 Customer Stories
Co-operative Bank
Co-operative Bank customers send and receive over 500,000 text banking messages a month via the Modica platform.
Co-operative Bank
Finance
Kiwibank
When you want to buy a trip up the Eiffel Tower in Paris, you need to know how much money is on your prepaid card. Texting is an easy way to check.
Kiwibank
Finance