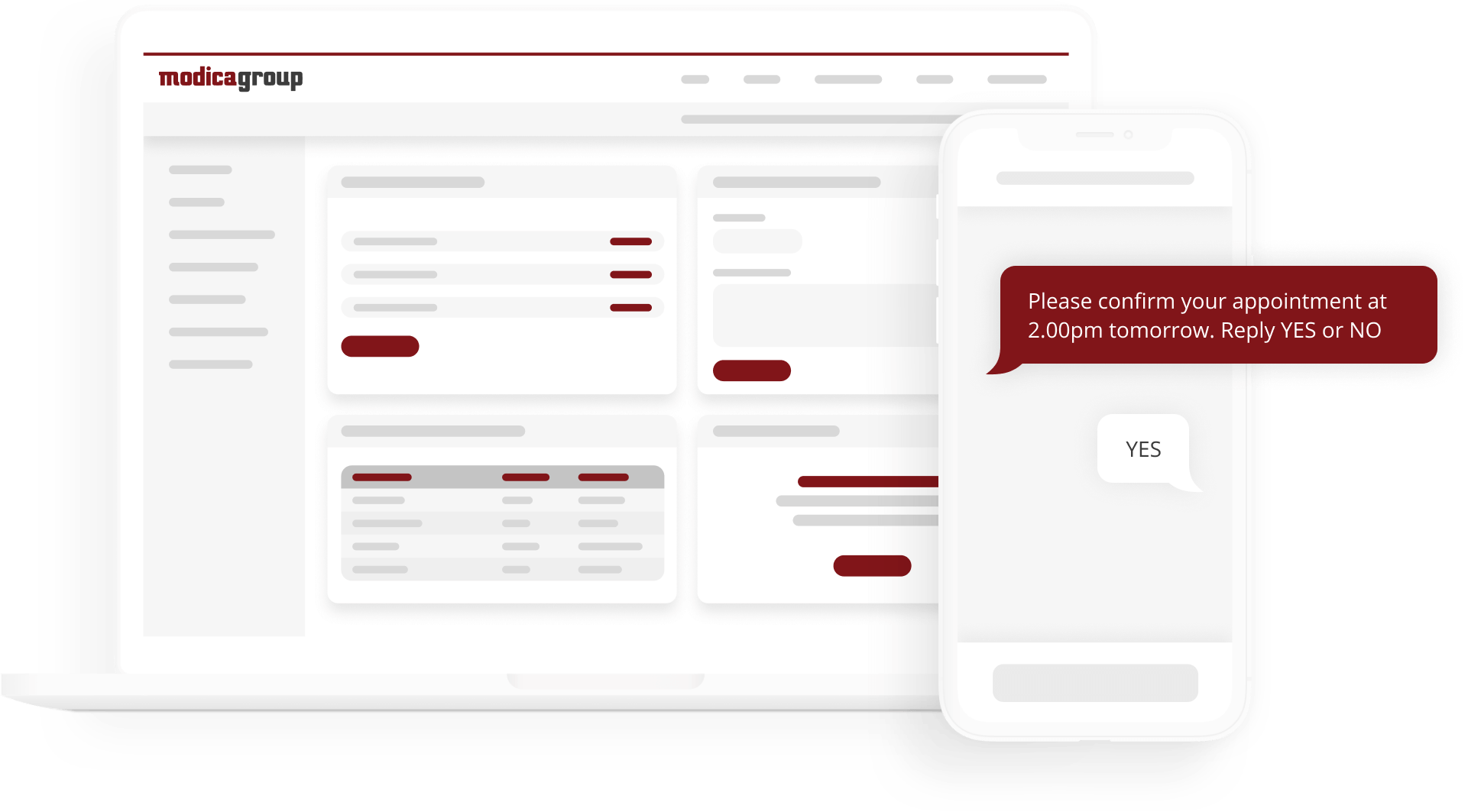 SMS For Healthcare
Modica Group has helped many Healthcare organisations optimise their communication processes by integrating our SMS solutions. This has allowed them to easily send out communications to staff and patients that has minimised missed appointments and create better workflows within their organisations.
Our SMS solutions help them to provide both appointment and medication reminders as well as offer a platform for people to receive advice/updates, ask questions and request assistance securely and safely. Our reporting tools allow Administrators to see detailed information about message delivery and to send large volumes of messages at once. This helps improve operations and service capabilities and overall creates a more robust support system for patients.
Our platform allows Healthcare organisations to be more efficient, freeing up valuable staff time. SMS enhances patient and staff satisfaction, while boosting efficiency through process improvement.
Appointment & Medication Reminders
Workforce Management
Customer Engagement
Medication Reminders
Two-way communication
A powerful messaging platform for healthcare providers
With increasing demands on global healthcare systems, providers are looking for more effective ways to communicate with patients and staff. Modica's platform is robust, reliable and secure – a must when it comes to communicating with patients on health issues and protecting patient privacy. We work closely with you to streamline your healthcare messaging services.
VIEW PRODUCTS ➝
The nature of our m-Health messaging services requires an extremely reliable solution. Modica have proven they are a very capable and pro-active SMS Gateway partner to Vensa. We're excited to work closely with them as we expand our services into SEA and beyond.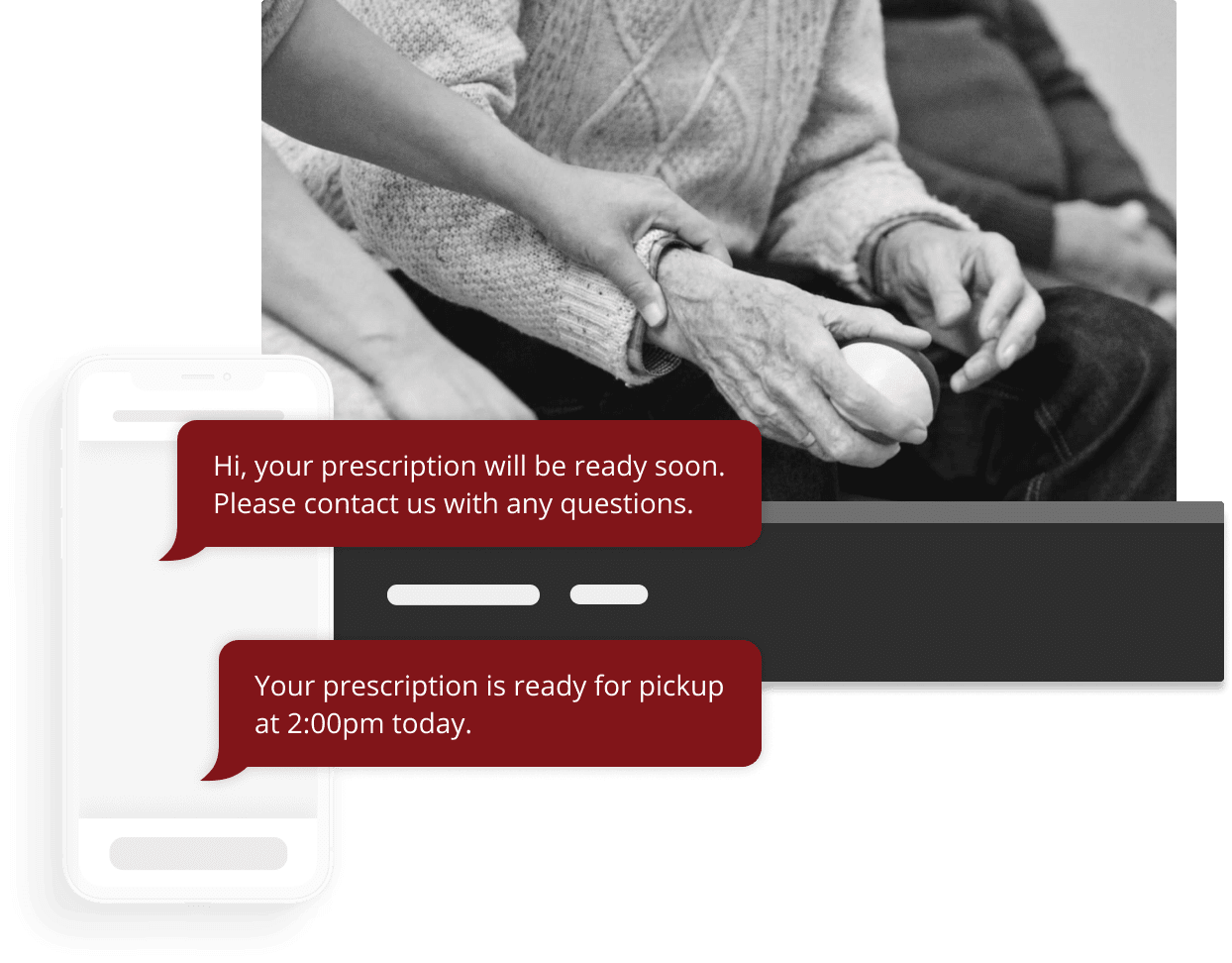 Customer Stories
Vensa Health
With increasing demands on global health care systems, providers are looking for more effective ways to do things – and using mobile to communicate with patients is one of them.
Vensa Health
Healthcare
St John
Co-ordinating and managing relief activities in multiple locations using the Modica SMS gateway.
St John
Healthcare
Ryman Healthcare
Ryman Healthcare uses Modica's OMNI Platform to efficiently communicate with its 11,000 residents and 5,000 staff members.
Ryman Healthcare
Healthcare