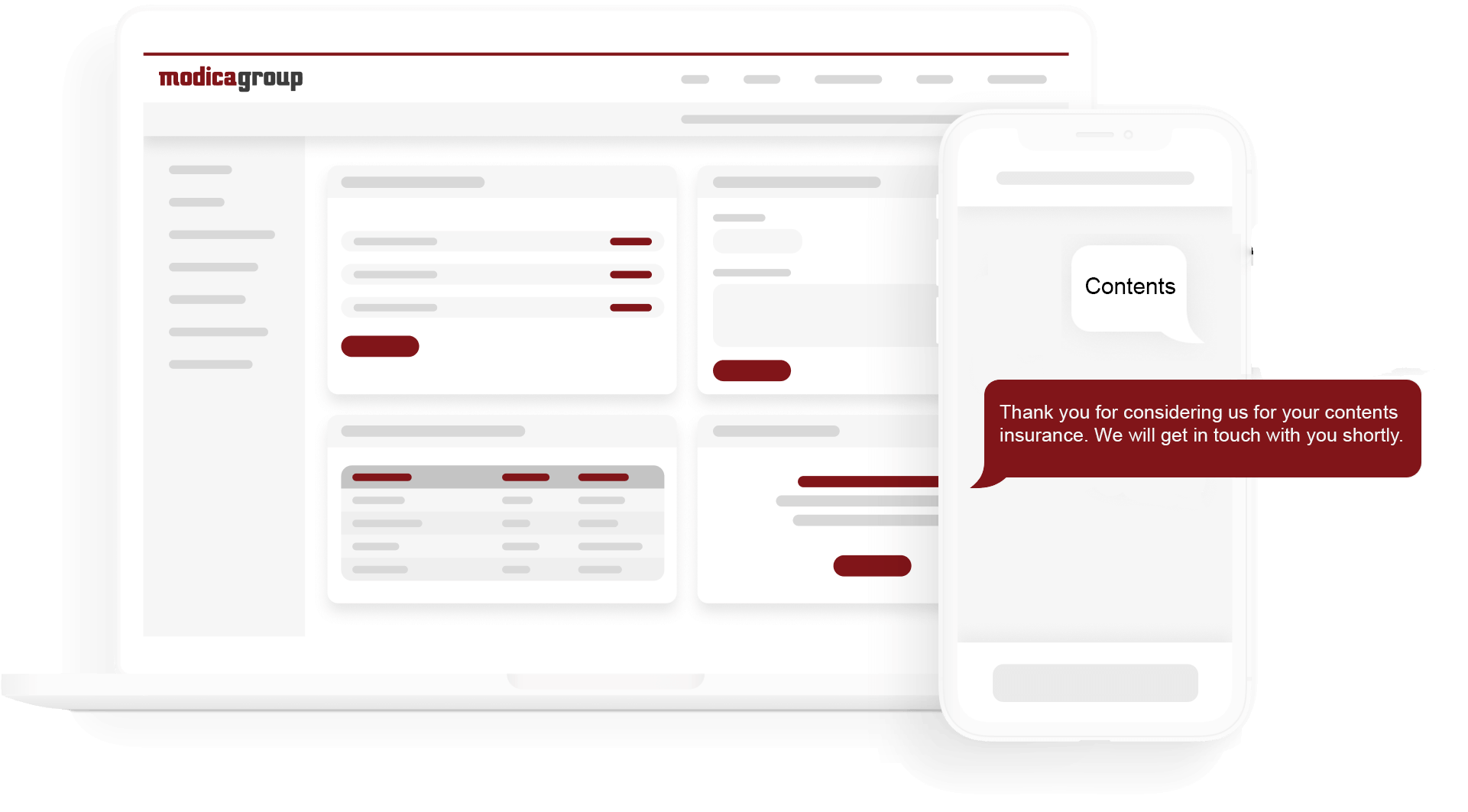 SMS For Insurance
At Modica Group we've helped many leading insurance companies improve their customer communications, automate workflows and improve customer security by integrating our SMS solutions into their company processes. This has helped increase customer engagement, created better two way communication between customers and the insurance company and decreased wait times for the customer, which has boosted customer
satisfaction.
By integrating Modica's SMS solutions into the processes, customers can have personalised and secure conversations with their insurance companies allowing them to receive advice, ask questions and make claims with ease. They can also receive payment reminders, utilise two factor authentication, minimise late payments
and reduce pressure on call centres. This helps build greater trust between the consumer and the insurance company.
Our platform allows insurance companies to be more efficient, freeing up valuable administration and staff time. SMS enhances customer satisfaction, while boosting profitability through process improvement.
Payment reminders
Customer engagement
Alerts and notifications
NPS Surveys and feedback
Two-Factor Authentication
Customer support
Marketing campaigns
Insurance claims processing updates
A powerful messaging platform for insurance
One of the greatest challenges for insurance is effective and timely communication . Modica has multiple solutions available on one unified platform, allowing the companies to send time-critical messages and enable two-way conversations with staff and clients.
VIEW PRODUCTS ➝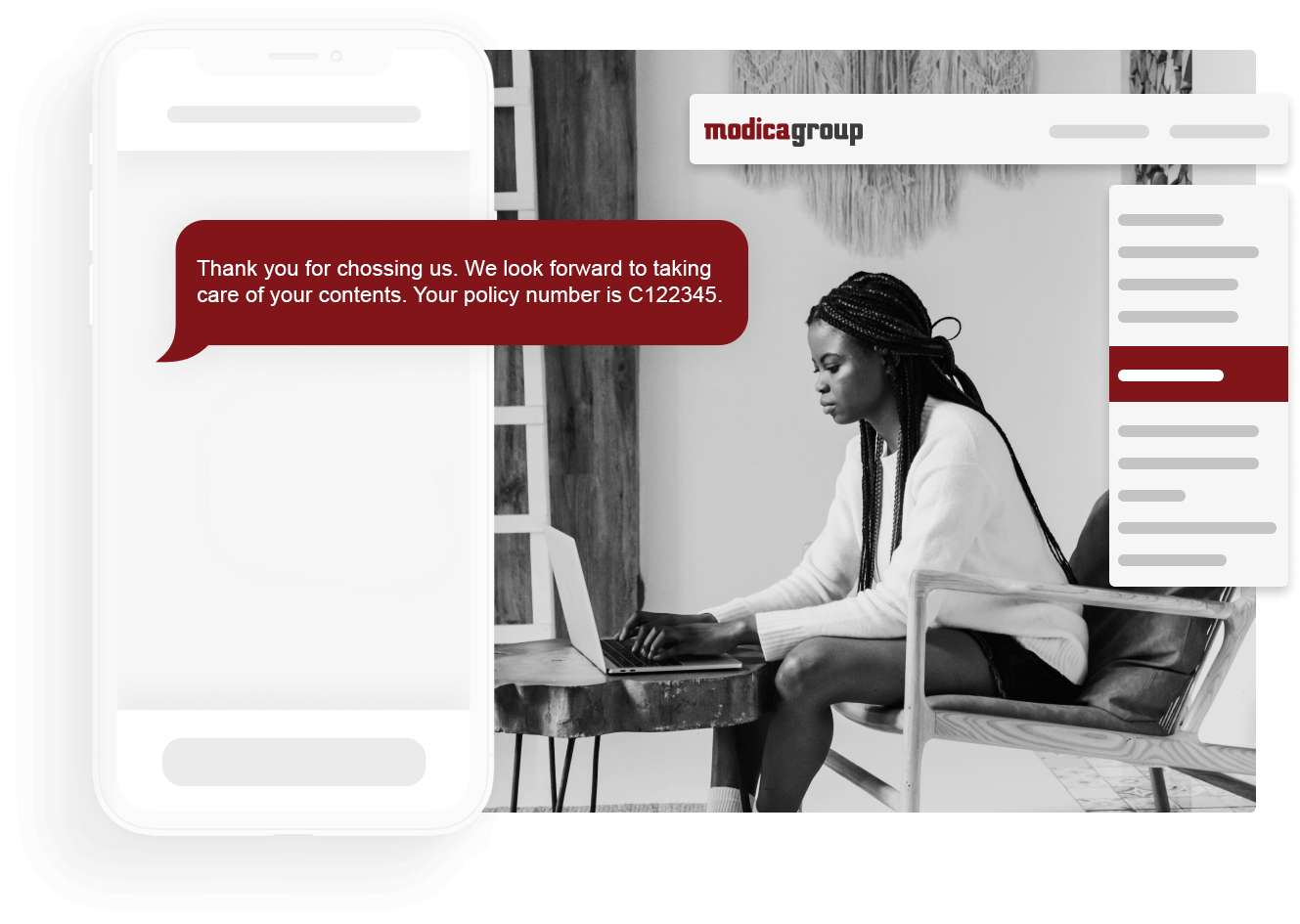 Customer Stories
Countdown
Through their digital transformation programme, Countdown has utilised the Omni SMS platform to streamline their online shopping experience and evolve the consumer journey with reliability and ease.
Countdown
Logistics & Travel
Facebook
Every time Bluesky Samoa and American Samoa customers get a friend request, Facebook notification or text a status update, Modica is behind the scenes making it happen.
Facebook
Logistics & Travel