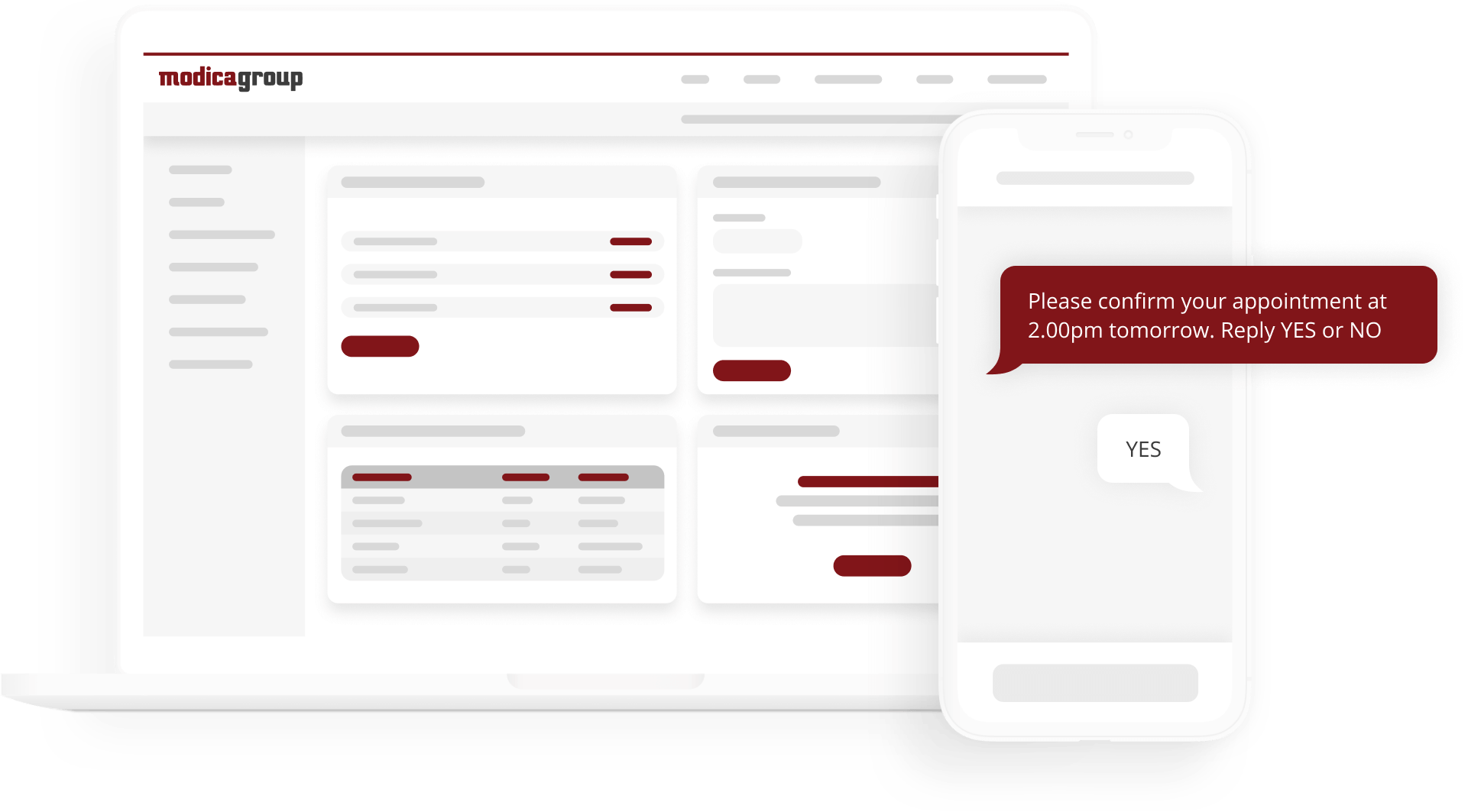 Streamline your communication into a single channel via our OMNI Platform.
Fully integrated SMS solutions helping your business deliver a better customer experience. Our powerful API will integrate with your system to manage staff, improve your customer communications, and more.
Internal Communications
SMS is a powerful tool when used to notify staff of events that may impact the company's operations.
Marketing
With an open rate of 98%, SMS is an excellent channel for marketing.
NPS Surveys
Gather valuable information from your stakeholders. Gather your NPS with a robust and reliable system.
A powerful messaging platform with efficient SMS messaging solutions
With increasing demands online systems and e-commerce, providers are looking for more effective ways to communicate with customers and staff. Modica's platform is a reliable, quick and easy to use when it comes to communicating with with large groups and protecting customers privacy. We work closely with you to streamline your communications.
VIEW PRODUCTS ➝
We've taken a phone based booking process that is really time intensive and costly on a per-call level and replaced it with a mobile solution that's quick to implement, and super easy for both us and our customers. It's a win-win all round and is now essential to our marketing strategy.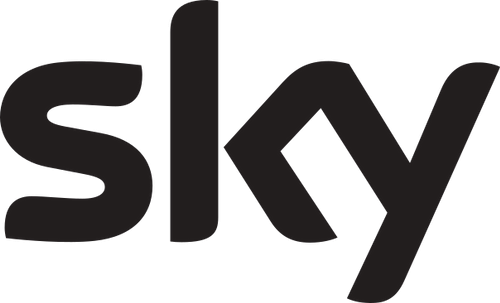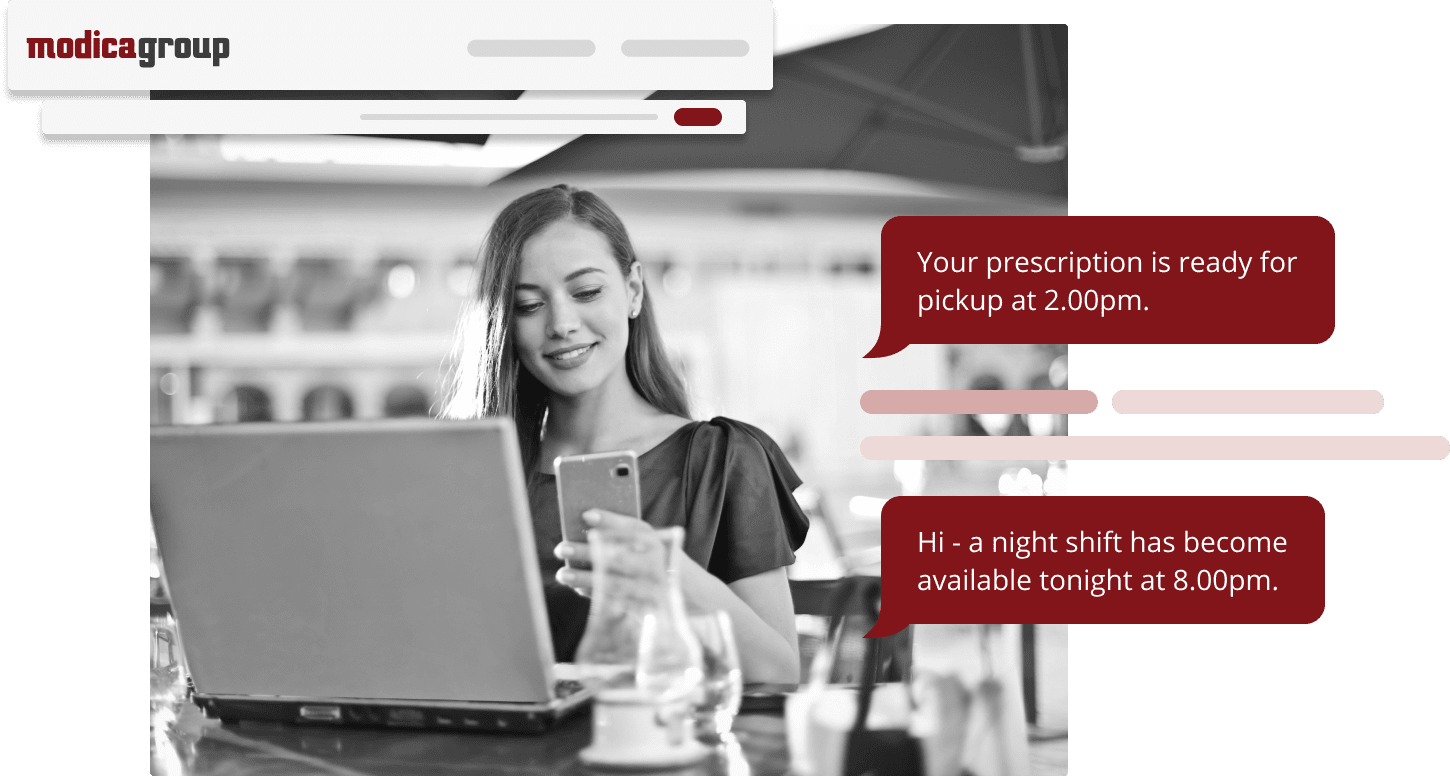 Customer Stories
KFH Media
KFH Media had a vision to tell a story in a different way with New Zealand's first immersive interactive drama. Modica helped them bring it to life with spectacular award-winning results.
KFH Media
Utility
Heyday and JWT
More than 130,000 Z service station customers tried their luck by texting around 2 million entries in to the "Fish for Prizes" competition
Heyday and JWT
Utility
Mediaworks
With a suite of mobile engagement products, Mediaworks engage with their audience in real time, from anywhere.
Mediaworks
Utility