When, why and how to implement SMS to improve your CX
Right now there are gaps in your customer experience. While you may have control over many of the experiences your customers have with you, there is one crucial area of customer experience that is largely out of your control - communication.
It's easy enough to provide a slick customer experience in your store or on your website, but in communicating with your customers their experience is affected by factors that you can do little about. Your email communications are often not paid attention to, let alone received, thanks to spam filters, overflowing inboxes and precious short attention spans. Email may be better than traditional mail, but it doesn't come without its limitations.
Better communication = Happier customers
Your customers need better thought-out communication and you need your communications to be secure, reliable and available 24/7. Email is great for sending rich content, attachments and complicated messages, but when it comes to urgent matters it's just not the right tool for the job.
Digital transformation is the integration of digital technology into all areas of a business. This innovation injection results in fundamental changes to how businesses operate and how they deliver value to customers. Beyond that, it's a cultural change that requires organizations to continually challenge the status quo, experiment often, and get comfortable with failure.
If you're in digital transformation, you're using tech to better understand and serve your customers.
When is SMS the right tool for the job?
One of the biggest opportunities to serve your customers better is SMS, but it is also one of the most misunderstood communication methods. When used well, SMS can make the biggest improvements to your customer experience, can lower churn, lower your cost to serve a customer, and make your operation more secure.
‍
Following the Covid pandemic, companies are pushing to fast-track their digital transformation plans. In 2020 companies were tested, and many broke under the weight of their own inefficient infrastructures. The companies who have come out the other side of the crisis stronger than they went in doubled down on digital transformation.
Leading companies incorporate SMS in their customer journey and digital automation. SMS is a great tool to incorporate as it seamlessly integrates with existing systems and is a ubiquitous communication solution, perfect for urgent situations. On top of this, SMS boasts a 98% open rate with the average open within 3 minutes of receiving. Email's 15% open rate pales in comparison…
The influence you wield over your customer experience with SMS is powerful, especially when compared to other communication methods. But while SMS can dramatically improve your customer experience, in certain applications it can mean the difference between a critical message hitting the mark and missing entirely
Good communication isn't just a 'Nice to have'
St John is at the frontline of medical response, providing ambulance services throughout New Zealand. Treating and transporting 480,000 people every year, they have more than 690 operational vehicles, over 200 ambulance stations and a workforce of over 18,500 staff covering paid and volunteer roles.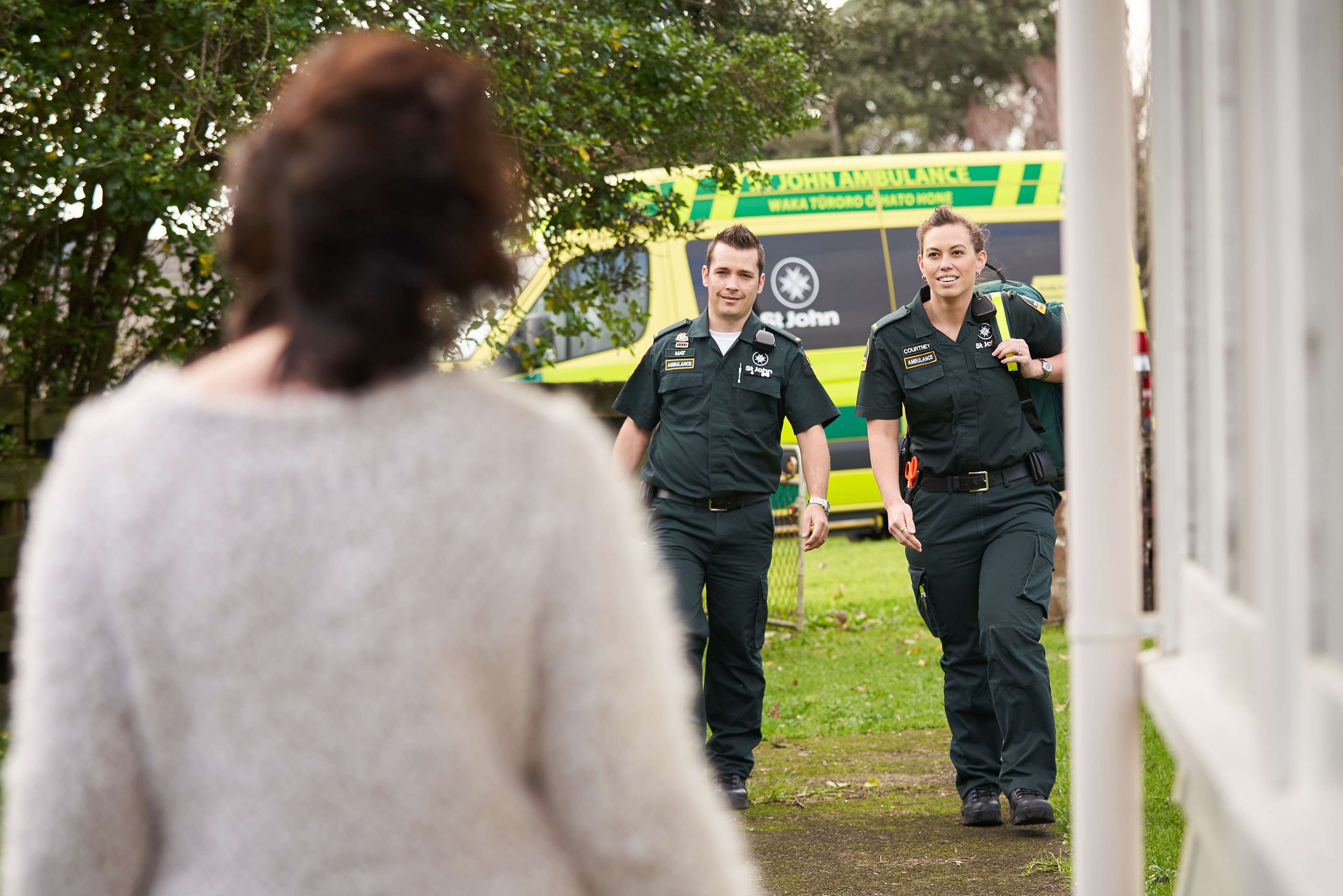 St John needed reliable and secure mobile messaging for its vital communications. In order to provide ambulance service coverage throughout NZ, they rely on both paging and SMS notifications to initiate ambulance dispatch procedures. SMS call-out notifications to ambulance staff, allied health professionals, and rescue helicopter crews are now sent via the Modica OMNI platform.
Find more information about what we do here.
‍
Successful migration to Modica's platform has provided St John with a reliable cost-effective, long-term solution for their messaging requirements. St John now sends over 4000 messages per day, and are confident that their time-critical messages will be sent and received on time.
Additionally, Modica's reporting has given St John complete time-stamp visibility for messages sent via OMNI. This includes real-time volume and content reporting for full auditability of any transactions. St John now receives much better information about delivery and non-delivery, with OMNI letting the business know when they have received delivery receipts or when mobile numbers are no longer valid.
Other industry leaders such as Vector and ANZ have taken a similar approach to their digital transformations and realise the importance of communication in their customer experience. Smart businesses leverage the security, reliability and scalability of SMS to provide a streamlined customer experience.
Fast track your digital transformation plans with SMS Automation.
Talk to an expert