We love Black Friday (and Cyber Monday)! Our wonderful customers send lots more messages, plus we sign up many new ones who may be embarking on their first dedicated SMS campaign. This means more revenue for us and our customers, and great deals for you - the consumer.
Most Black Friday content from our competitors focuses on campaign execution, but with the event only a few weeks away our customers are locked and loaded. So instead we want to share how you, the consumer, can benefit.
What is Black Friday?
If you've just arrived on our planet, Black Friday refers to the large discounts that retailers offer on everything from sporting goods and fashion, to the latest gadgets. Where once Boxing Day (26 December) was the main sales day, Black Friday (25 November) and Cyber Monday (28 November) have stolen the limelight. Starting in the US, the tradition spread around the world. For example, Australians were estimated to have spent a whopping $8 billion during the four days over Black Friday and Cyber Monday in 2021*. The shopping period is largely focussed on online shopping (although some brick & mortar stores participate), with promoted discount codes used during an ecommerce transaction.
Sign ups
One of the first things you may have noticed is that your favourite retailers prompted you to sign up / subscribe in exchange for a discount. Instead of your email address, these retailers will request your mobile number so that they can send you the best deals. With an open rate of 98% and more than 60% of recipients reading a message within 5 minutes**, SMS is the golden ticket for retailers. If you want the best deals then share your mobile number. You can always opt out later if there are too many or irrelevant messages.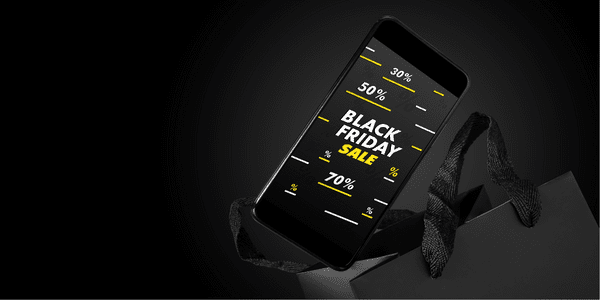 Early bird
As competition is fierce, many retailers will have already started sending messages. This may be a great opportunity to 'get in early' before stock runs out. Do thorough research online to ensure you find the best deal.
News lists
Your favourite news sites will start publishing articles on Black Friday with lots of stats on projected spend and savings. They will also likely list 'hot' deals from selected retailers. These lists may be paid advertorials from retailers or a tribute to frequent advertisers - so don't assume these are the best offers.
Member benefits
Some shopping sites, such as eBay and Amazon may require you to become a member before you can benefit from deals so read the terms and conditions before signing up.
Spam or scam
Where the money goes, so do the bad guys. Scammers will use this period to try to steal money from unsuspecting victims. Be careful before clicking on links in messages. Check where the message was sent from and if the branding looks dodgy. If in doubt, delete the message.
Ready, set, save
Do your research, be careful online and make sure that you spend within your limits and enjoy the amazing savings on your favourite items.
Talk to an expert