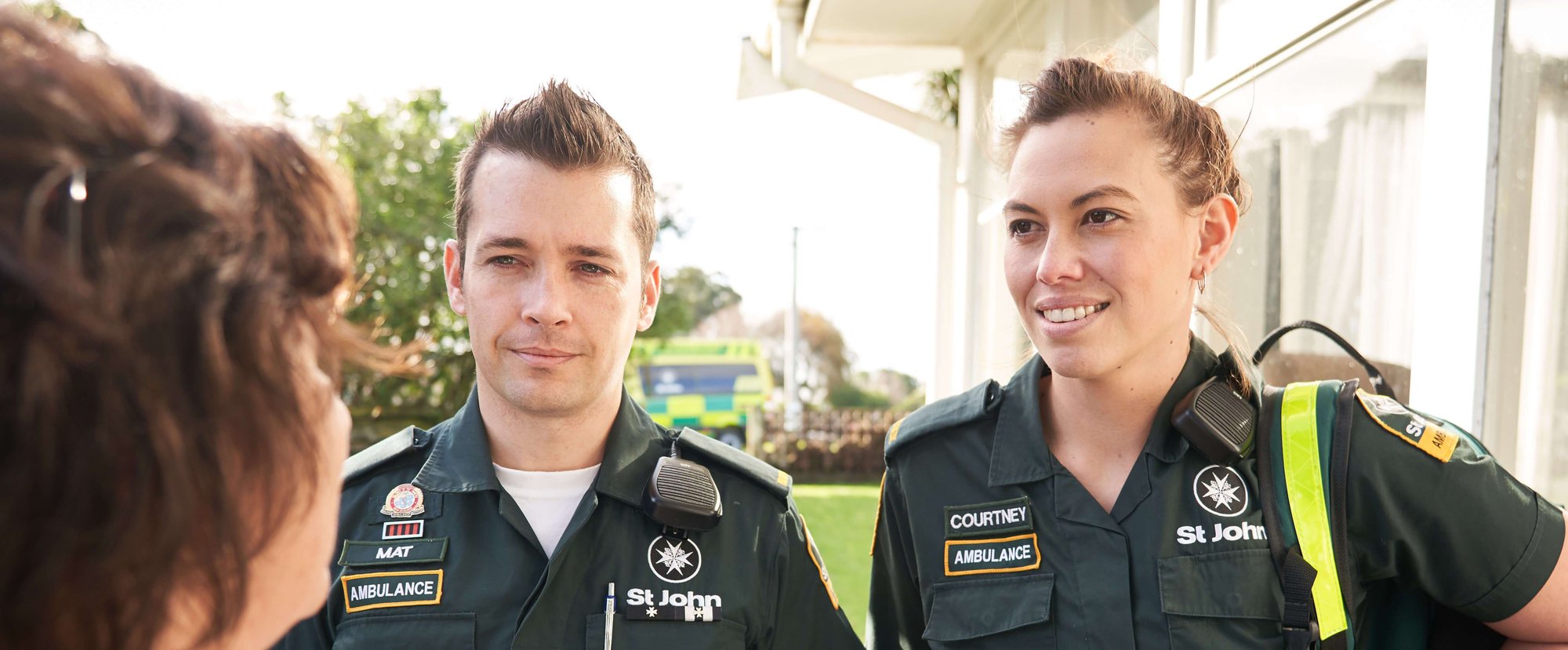 Co-ordinating and managing relief activities in multiple locations using the Modica SMS gateway.
BACKGROUND
St John is at the frontline of medical response, providing ambulance services throughout New Zealand. Treating and transporting 480,000 people every year, they have more than 690 operational vehicles, over 200 ambulance stations and a workforce of over 18,500 staff covering paid and volunteer roles.
CHALLENGE
St John required an experienced technology partner that could deliver reliable and secure mobile messaging for its vital communications.
In order to provide ambulance service coverage throughout NZ, St John and Wellington Free Ambulance rely on both paging and SMS notifications to initiate ambulance dispatch procedures. They also need to manage communications with workers throughout the ambulance dispatch process.
SOLUTION
Modica Group and SALCOM came up with a solution using a VPN and API's which would allow call-out notifications to be sent via Modica's OMNI platform.
St John's 'CAD' program outputs paging messages which need to be translated to an SMS delivery protocol by SALCOM. Modica worked with SALCOM to migrate shortcodes, configure the VPN and APIs and transitioned the service within several days. SMS call-out notifications to ambulance staff, allied health professionals, and rescue helicopter crews are now sent via the Modica OMNI platform.
RESULTS
St John now uses a reliable, cost-effective, long term solution for their time-critical messaging. OMNI's reporting capability also allows full visibility of their transactions.
Successful migration to Modica's platform has provided St John with a reliable cost-effective, long-term solution for their messaging requirements. St John now sends over 4000 messages per day, and are confident that their time-critical messages will be sent and received on time.
Additionally, Modica's reporting has given St John complete time-stamp visibility for messages sent via OMNI. This includes real-time volume and content reporting for full auditability of any transactions. St John now receives much better information about delivery and non-delivery, with OMNI letting the business know when they have received delivery receipts or when mobile numbers are no longer valid.
The transition between suppliers was managed seamlessly and St John is now considering further options and services that Modica can provide to enhance their business processes.
‍
It made sense to use Modica who have direct connections to all the mobile operators and over the many years of operation, has proven to be an extremely robust platform built for reliability and mission-critical performance.
‍
Tony Howard
Solution Specialist
CUSTOMER STORIES
Our clients span the Telecommunications, IT, Finance, Government, Health, Education and Media Sectors.

They trust us to manage their mission critical messaging across the globe.