who we work with Many government agencies and large enterprises trust our robust and reliable messaging platform.
Send messages your way
Campaign Manager
Reliable, quick and easy to use broadcast solution to communicate with large groups.
Email to SMS
Send and receive SMS messages from your application with no additional software to install or manage.
Web to SMS
User-friendly messaging tool that allows you to send and receive messages, store contacts and create templates.
Mobile Studio
Engage with your customers or audience and manage your customer experience through a built-in moderation console.
Two-factor Authentication
Real-time, session-based additional authentication factor for web, IT or mobile applications by providing a one-time pin number.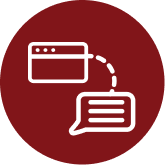 Rich Media Messaging (RMM)
RMM delivers richer media content to boost engagement & conversions. Personalise your customers SMS journey.
API DOCUMENTATION
For developers, by developers
Our APIs are designed with developers in mind. With a choice of languages, it's that much easier to integrate.

The reporting dashboard allow users to view status reports (DLR), opt-outs and usage.
Read our API documentation ➝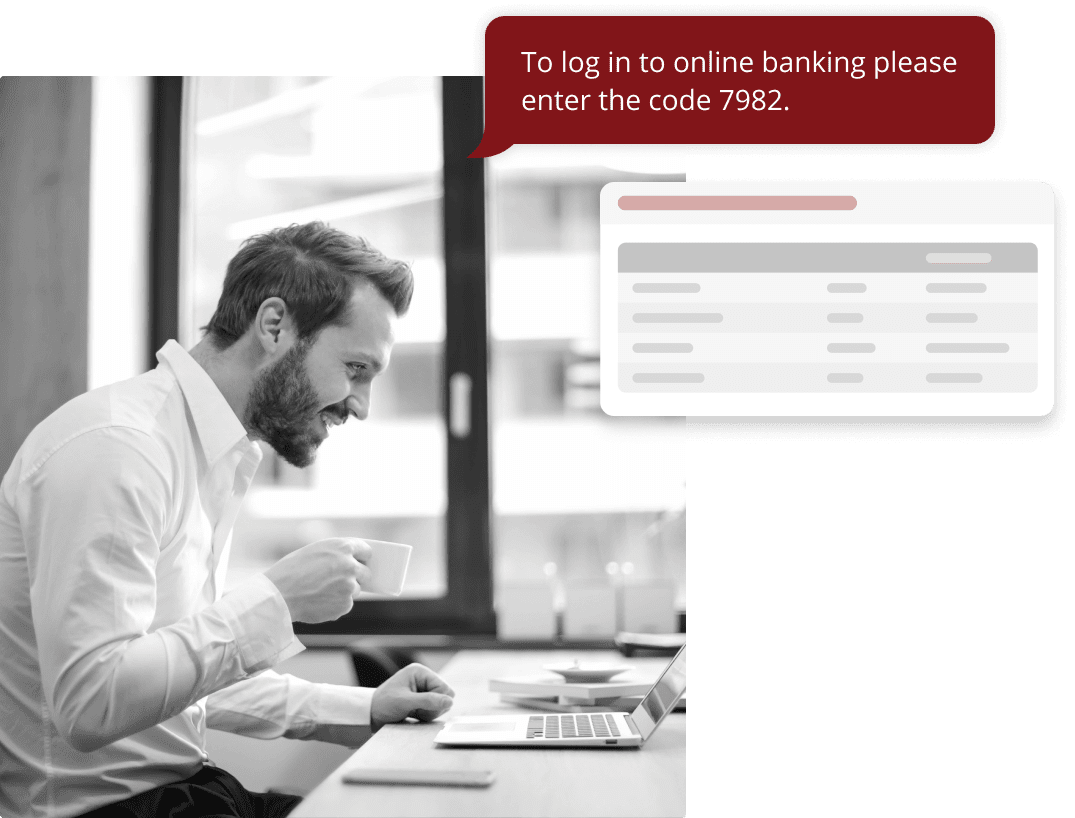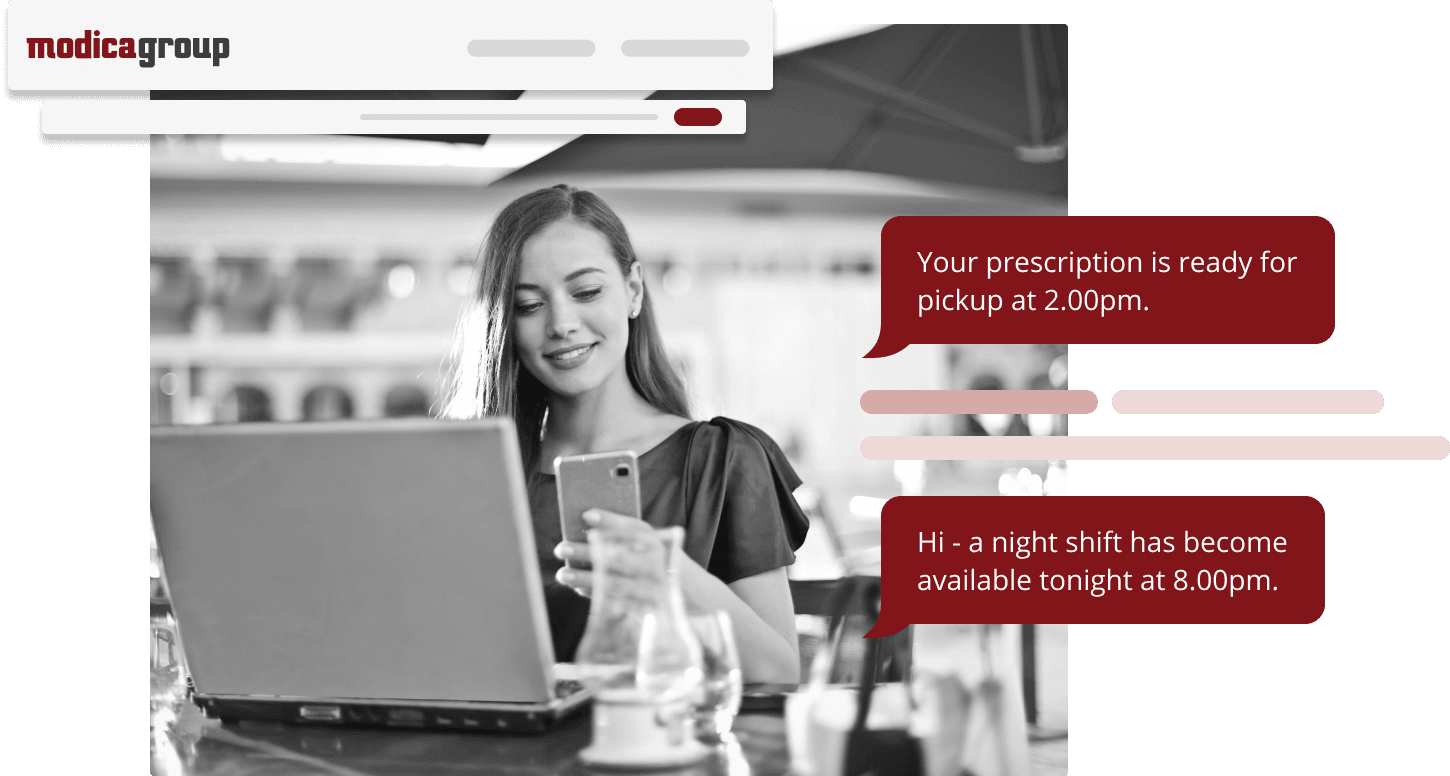 Modica SMS Messaging Platform
All-in-one platform
Use a single, unified platform to send all your business communications. Our web-based dashboard gives you real-time visibility of all of your messages.
CONTACT US ➝
SECURITY
We pride ourselves on reliable technology
With 99.9% uptime and over fifteen years' experience in the financial, healthcare and government sectors, you can trust us to send your messages securely and on time.
learn more about security ➝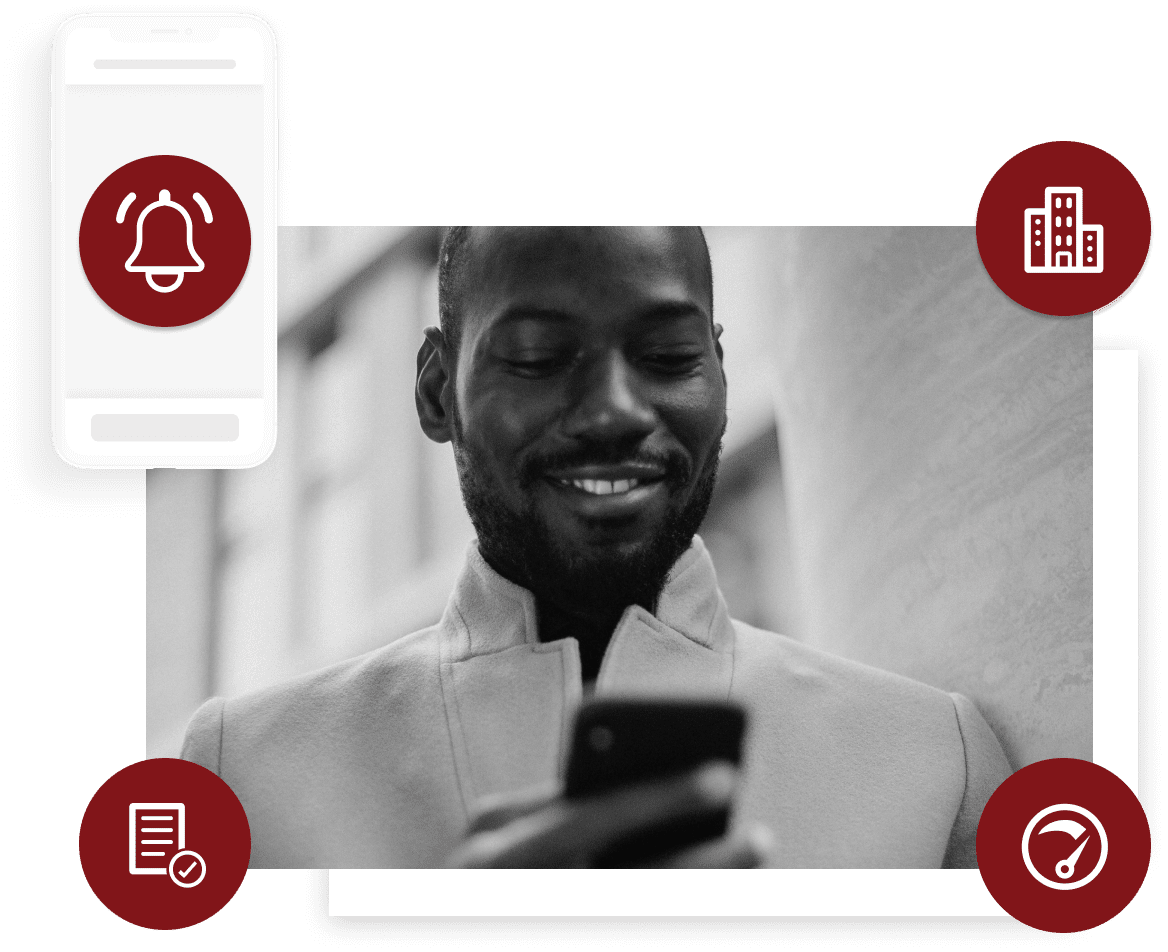 Expert Support and Advice
We won't bounce you off to an anonymous contact centre. Our team will support you through all stages of your messaging service lifecycle.
24/7 Support
We're serious about support and proactively communicate any issues that may impact your service. Our support team are available 24/7 and can provide custom service reports on request; you can even schedule the reports to be delivered to your inbox as you need them.
Technical Documentation
With a wealth of resources on all aspects of messaging, from API documentation to FAQs and International Fact Sheets, we have the resources to make you a mobile guru and ensure your service is a success.
Regulatory Compliance
Global messaging can be a regulatory minefield. Our experienced in-house Support team work closely with you to ensure your service doesn't breach industry guidelines or government regulations.
Testing and Q&A
Make use of our test environment to ensure all is in order before migrating to a live production environment. Our Technical and Service teams are available to support you throughout the migration and launch process.