who we work with Many government agencies and large enterprises trust our robust and reliable messaging platform.
Multiple channels, one platform
Media support for GIFs, images, video and audio - MMS is the next stepping stone from SMS for a fuller customer engagement.
Two-way rich communication
Make it easy to get your message across with two-way multimedia messages.
Interactive creative content
Go beyond words and encourage your audiences to interact with images, video and audio.
Send QR, tickets or maps
Get information to your customers in a convenient and timely manner.
Personalised messaging
Use data from your CRM to personalise messages and make them more unique.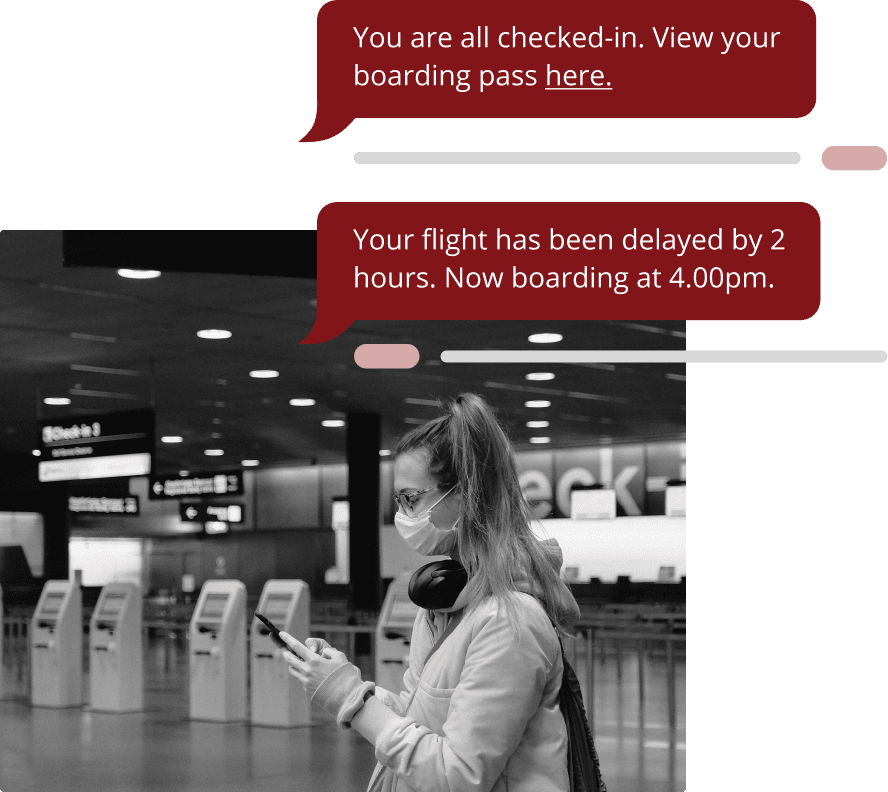 Take your messaging to new heights with this multimedia communication channel.
Whether its sending eye-catching promotions, for marketing purposes or to help customer service teams understand issues at lightning speed, MMS has widespread use cases and may be able to help your business.
WHY CHOOSE MMS?
Connect with customers through MMS messaging
Boost Sales
Run a promotional campaign or competition to your leads and encourage interaction and engagement to boost sales.
Increase Customer Lifetime Value
With eye-catching advertising on the world's most effective communication channel will help you to engage your customers.
Generate a Greater ROI
Mix high performing content with the world's most widespread communication channel, it's a recipe for success.
Reduce Churn
Make your messages memorable, amplify important messages and deliver value right into your customers' SMS inbox.
Build Brand Loyalty and engagement
More creative content helps you to build your brand, encourage interaction and engagement with your MMS messages.
Request a trial.
Your needs are unique. And speed is important. Share your details and a Modica specialist will be in touch shortly to give you a demo of OMNI.

Use cases
Take your messaging to new heights with this multimedia communication channel.
Marketing
Send eye-catching promotions, coupons or discount codes.
Utility customer support
A picture or video can help customer service teams understand issues at lightning speed.
Logistics
Have couriers send a picture as proof of delivery and to show location of drop off.
Ticketing
Send a QR code to a mobile that can be conveniently scanned as a ticket.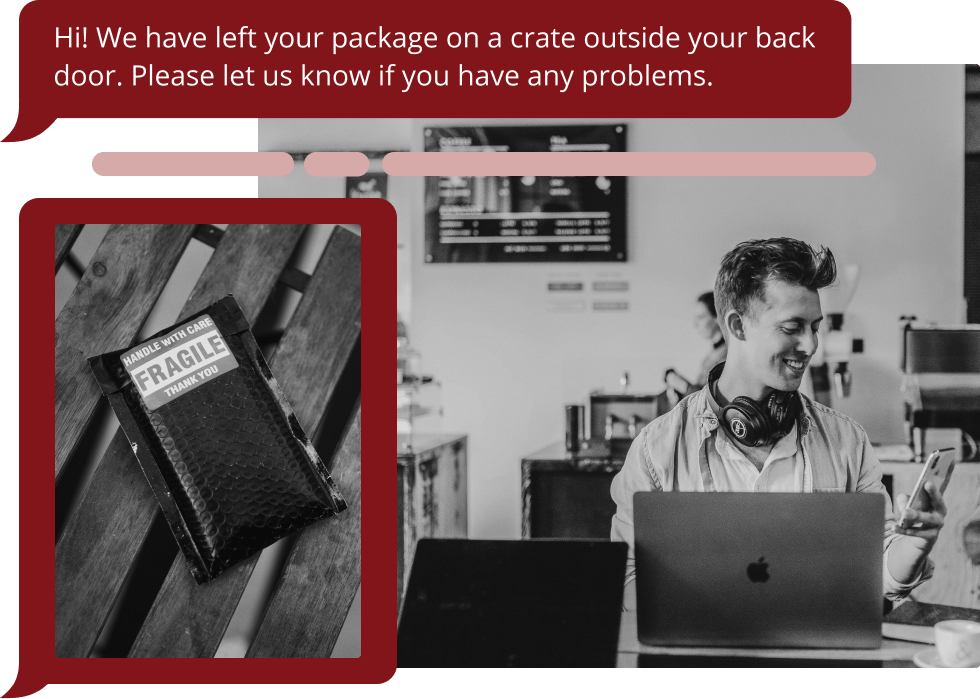 Experts in mobile communication
Expert service and advice
We won't bounce you off to a contact centre. Our team is available 24/7 to support you. We have extensive resources to make you a messaging guru and ensure your service is a success.
Integration
Modica's Messaging Platform can integrate with your preferred email, CRM, marketing and social applications. Existing integrations include SalesForce, Marketo and Adobe Campaign.
Real-time dashboard
Review the performance of your services in real time via your secure dashboard. View sent and received message volumes, track delivery receipts and analyse your performance for insights.
Compliance
Global messaging can be a regulatory minefield. Our in house team will work closely with you to assist with queries around industry guidelines and government regulations.
Testing environment and QA
Our Technical and Service teams support you throughout the testing, migration and launch process.
Market-specific expertise
Chances are we have experience in your market. Whether products or services, public or private sector, our experts tailor solutions to solve your needs.